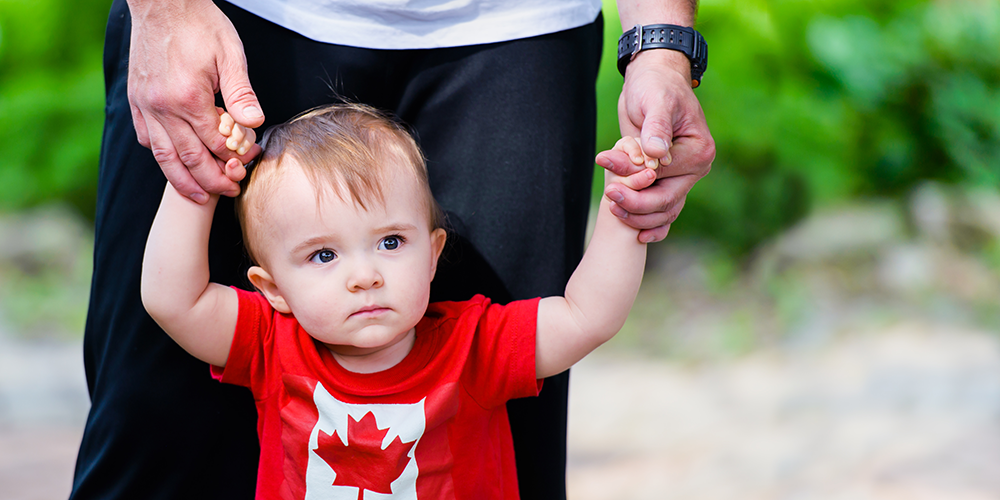 You are looking to expand your family, and you decided to adopt in Canada is  the way to do it! Congratulations! Thank you for being willing to help children who need a forever family! Your family will be unique and wonderful. It will likely be filled with many challenges (as parenting always is), and with much joy!
In Canada, adoption falls under the provincial jurisdiction. That means that the adoption process may vary between the different provinces in Canada. Once you know which province you are planning to adopt from, make sure you look up their specific requirements and their specific process for adoption.
There are two main types of adoption in Canada: Private domestic adoption and public adoption. (There is also stepchild adoption and kinship adoption.) Private domestic adoption and public adoption both have a similar process. Both types of adoption can be closed or open adoptions–most adoptions now are open or have some openness included in them. Rarely are there closed adoptions unless safety of the child is involved, or the birth parent chooses to have no contact.
The biggest differences between the two types of adoption are as follows. In private domestic adoption, the birth family and the adoptive family have much more control over the adoption process than they do in public adoption. The wait for a healthy infant is also shorter through private domestic adoption because in public adoption the children often come from hard, difficult, sometimes dangerous situations. Some of these children are infants, but many of them are older children. And lastly, the cost for private domestic adoption is a lot higher than the cost of public adoption.
Once you have decided which type of adoption to pursue, you can begin the adoption process.
If you decided public adoption was best for you, here are the steps you would need to take:
     Attend an initial intake meeting through your local children's services agency.
     Fill out an adoption application. The application involves difficult, personal questions related to your family, extended family, and parenting styles. It also involves a police background check with vulnerable sector for anyone in your home over the age of 18, as well as a medical exam and references.
     Attend training sessions. To be able to adopt, you are required to take a parenting class. Not all provinces use the same one, however many use a program called PRIDE (Parent Resources for Information, Development, and Education) which is a pre-service training program. In many provinces, it must be completed successfully before you are eligible to adopt.
     Have a home study done. A social worker will come to your home to complete your home study. The home study assesses your home for safety and potential hazards that you need to address. It also includes interviews with each person in the family. The home study helps prepare you for the challenges of parenting an adopted child and will help the social worker determine if you are ready to adopt a child or not.
     Wait for a decision to be made. The agency will review all the information that they have received about your family and will decide if your home can be open for adoption.
     Wait for a child. The agency looks to place children with families and not families with children. The needs of the children are considered first. If the agency has a child that needs to be adopted, they will look at the prospective families available and will place the child in the home that they feel will be best suited to meeting the needs of that child.
     Wait for the trial period to end. Once a child is placed in your home for adoption, there is often a trial period that happens before the agency will file for adoption with the court. As you adjust to your new addition, you will continue to have visits from social workers to discuss how the child's needs are continuing to be met.
     Adoption. Once the agency is satisfied that the child's needs are being met and that the home is the best one for the child, they will file for adoption through the courts. You may be given the opportunity to have a day in court when your adoption becomes official, or you will receive the official adoption certificate in the mail. Then you can take a sigh of relief and continue loving on your new child!
If you decided private domestic adoption was best for you, here are the steps you would need to take:
     Have a home study done. You will likely need to find a licensed adoption practitioner who can do this for you.
     Find a potential birth mother. You can do this through an agency, or online. Usually you would create a profile about you and your family that a birth mother could read. If a birth mother is considering you and your family, then she will get in touch with you.
     Review medical histories. You will likely have the opportunity to review the medical histories of the potential birth mother (and father if possible).
     The potential birth mother (and father) will likely go through social and legal counselling prior to agreeing to an adoption
     The child will be placed with you.
     Wait for the birth mother's revocation of consent period to expire (the time for this differs between provinces)
     Wait for the probationary period to pass (you will have regular visits from an adoption practitioner during this time).
     You must submit a post-placement report to the provincial ministry in charge of adoption (specifics depend on the province).
     Adoption! You will receive an adoption order from the court–you can have a day in court or receive your adoption certificate in the mail.
However you choose to adopt in Canada, thank you for adopting. May you grow together as a family and continue to make a difference for the better in our country! If you want to adopt internationally in Canada, visit Adoption.com/international to find out more information.